Breaking down IBS: A conversation with Marilia Chamon, Nutritional Therapist and Gut Health Specialist
5 Min Read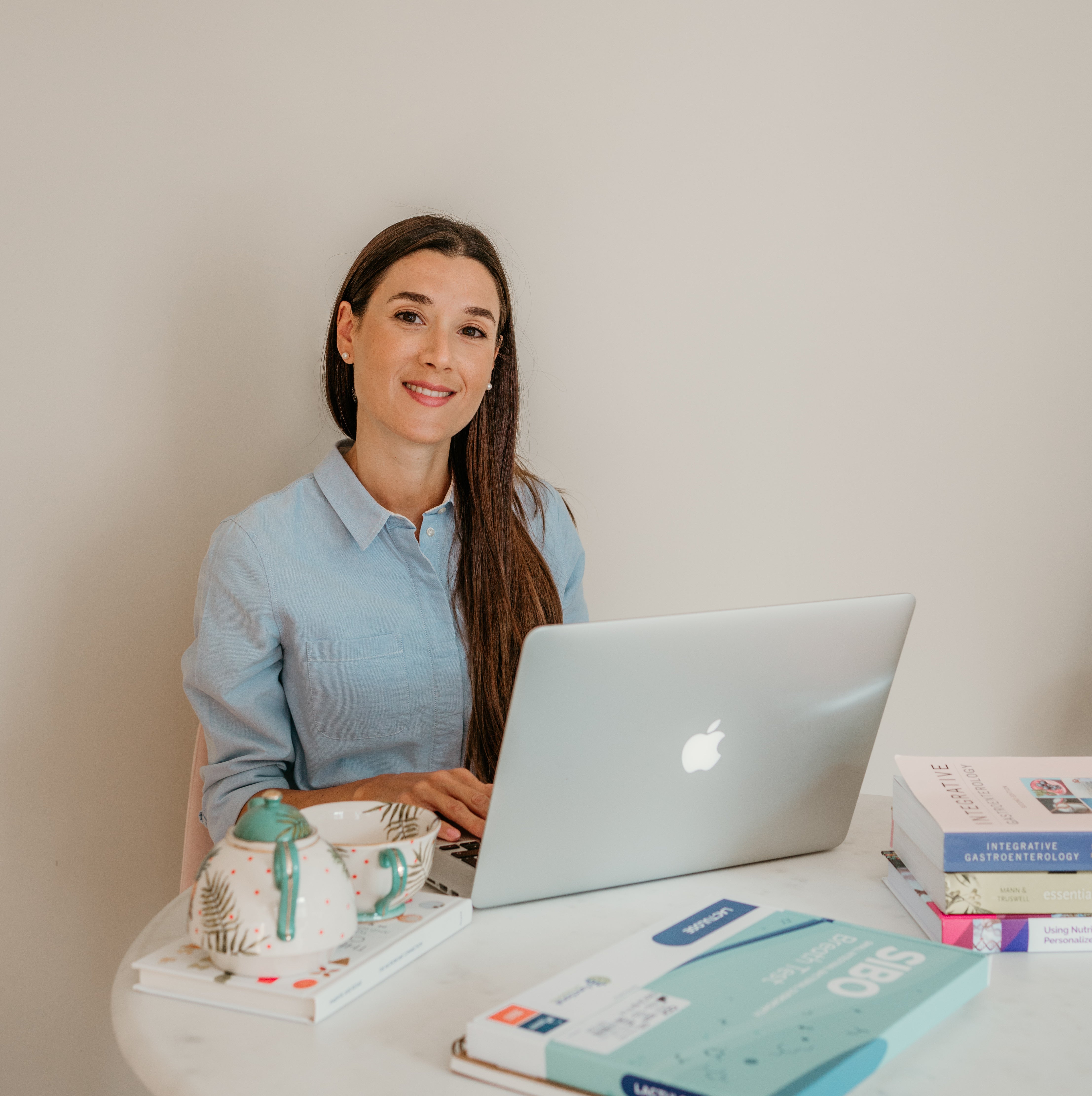 Around one in five people in the UK will experience 
Irritable Bowel Syndrome otherwise known as IBS at some point in their life. But 
what exactly is it and how do you go about managing it?
We sat down with leading 
Nutritional Therapist and Gut Health Specialist
 Marilia Chamon to discuss the symptoms, how she goes about identifying the root cause of IBS in her patients and the best probiotic strains to help relieve symptoms. 
What are the most common symptoms of IBS?
‍
Common symptoms include alternating bowel movements ranging from constipation to diarrhoea, excessive gas, bloating, pain and discomfort. Fatigue is often a complaint as well.
‍
How do you go about identifying the root cause of a client's suspected IBS?
‍
Although the causes of IBS are not clearly understood, research suggests that a combination of factors can contribute to the development of it. 
These include having a gut infection such as gastroenteritis or altered composition of gut bacteria for example. 
Individuals with IBS also tend to have an overly sensitive gut which can be triggered by stress, a stomach bug or overuse of antibiotics.
In addition, earlier this year a systematic review looked into the misdiagnosis of IBS and concluded that treatable gastrointestinal conditions such as small intestinal bacterial overgrowth, lactose malabsorption, fructose malabsorption,  pancreatic insufficiency can be found in a proportion of individuals with IBS-like symptoms making it extremely important to look further for the root cause before concluding it's IBS. 
In clinical practice I use a combination of breath tests and functional tests that can help identify the root cause of symptoms.
How can IBS be managed through diet?
‍
There are many different strategies that can be used to manage IBS symptoms, the low FODMAP diet is possibly the most effective one, improving symptoms in 3 out of 4 IBS sufferers. 
The low FODMAP diet essentially reduces the amount of fermentable carbohydrates in a persons diet, for a limited period of time, resulting in less fermentation in the large intestine and consequently minimising digestive symptoms. 
However, the low FODMAP diet should not be followed long-term as it can negatively impact the composition of the gut microbiota.
It's important to work with a FODMAP trained nutritionist, as the diet involves a 3-step process and can become restrictive and difficult to implement if done without professional guidance. 
In addition to the low FODMAP diet, minimising the consumption of fatty and fried foods, spicy foods, alcohol and caffeine can also be helpful for some individuals.

‍We now know that IBS is a disorder of the gut/brain axis. Can you explain a bit more about this connection and how it impacts the way you help clients with IBS?
‍
The gut-brain axis refers to the neural, neuroimmune, and endocrine pathways that are involved in the bidirectional communication between the brain, the gut, and the gut microbiome. 
Studies have shown that disruptions in the gut-brain axis play an important role in the development of IBS, although the underlying mechanisms are not yet fully understood. 
What we do know is that a dysfunction of the gut-brain axis can result in increased visceral hypersensitivity, a hallmark symptom of IBS, which promotes exaggerated brain responses against abdominal pain. 
Studies suggest specific probiotic strains such as Lactobacillus acidophilus, Bifidobacterium breve, Bifidobacterium longum, or Lactobacillus plantarum can help modulate the gut-brain axis and minimise IBS symptoms and that is often one of the strategies I use in clinical practice alongside diet and lifestyle changes.
‍
 For more info and to learn about how you can work with Marilia visit Gutfulness Nutrition and follow her on socials @gutfulnessnutrition